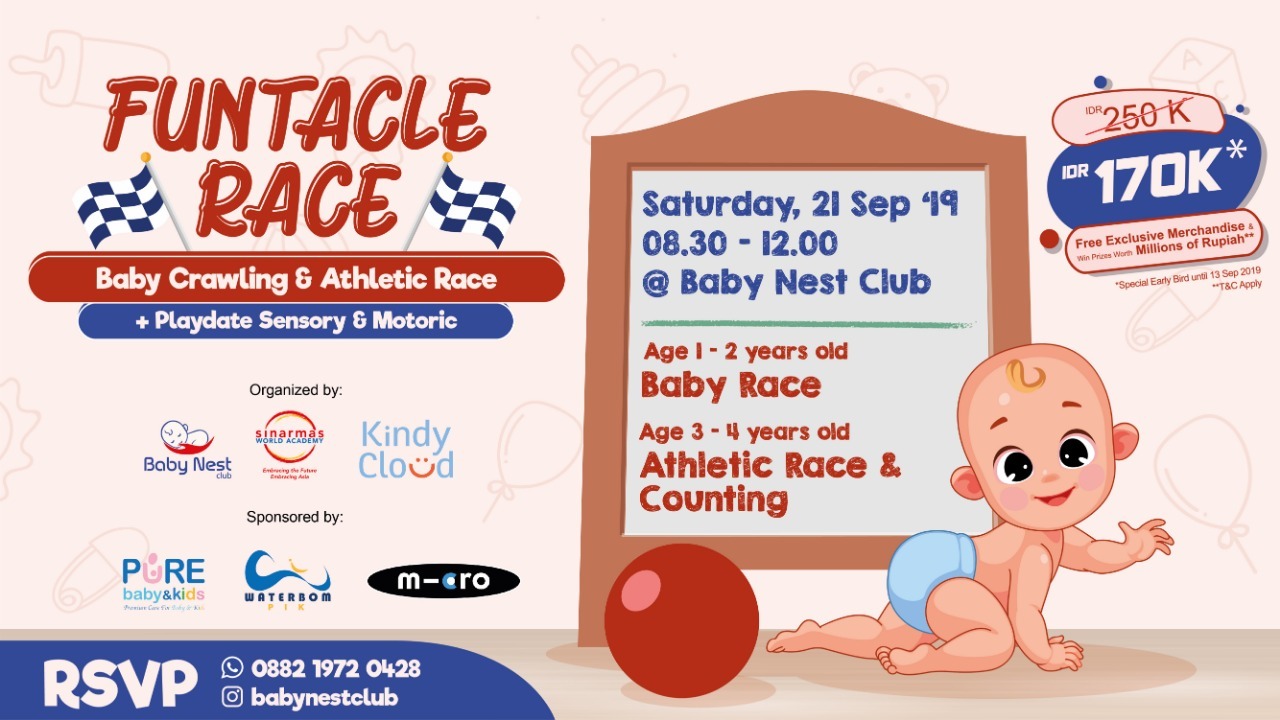 Does your little one show any signs of a growing competitive spirit? Want to increase your child's self-confidence and sense of initiative? Want to have your child experience learning through sensory exploration?

Come and join "Funtacle Race" on 21 September 2019. The event is a fun and engaging learning activity that will help develop your child's balance and concentration skills. You can also join our Playdate sensory and motoric class, lead by our fun and professional teacher, within an engaging and warm learning environment at Sinarmas World Academy.

With sensory play, there's always much more going on than meets the eye. Sensory exploration makes sense, when you consider that the skills your child will come to rely on to build an understanding of objects, spaces, people and interactions, are yet to be fully developed.

The competition offers prizes, as well as an excellent opportunity to develop skills! Prizes include exclusive merchandise from our sponsors, snacks, and vouchers. A special Early Bird Price is available for registrations made before 13 September 2019.

For RSVP or more information contact us via

WhatsApp 0882 1972 0428.
Registration https://tinyurl.com/y2ss5x9h

See you at Baby Nest Club - Sinarmas World Academy!